Log Periodic Array for OTHR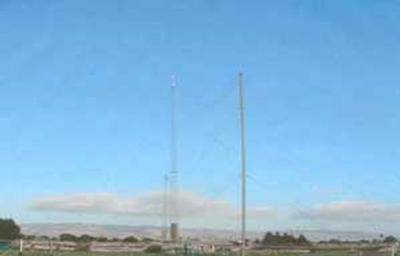 The unit shown is our SA LPMA4, and operates over 4-16 MHz (useable 3.5-21 MHz) provides up to 12 dBi gain and handles 20 kw cw power levels. The unit was designed for OTHR (over-the-horizon radar) use, and is supplied with an extensive on-earth ground system.
The antenna system is designed to be portable, and can be set up by a few people in a relatively short time . Weather protection is included, and 100 mph wind survival is standard.
SAS has developed HF OTHR antennas, including 10 kw transmit LPA's and multiple receive LPA's used by the US Navy for early-warning systems.